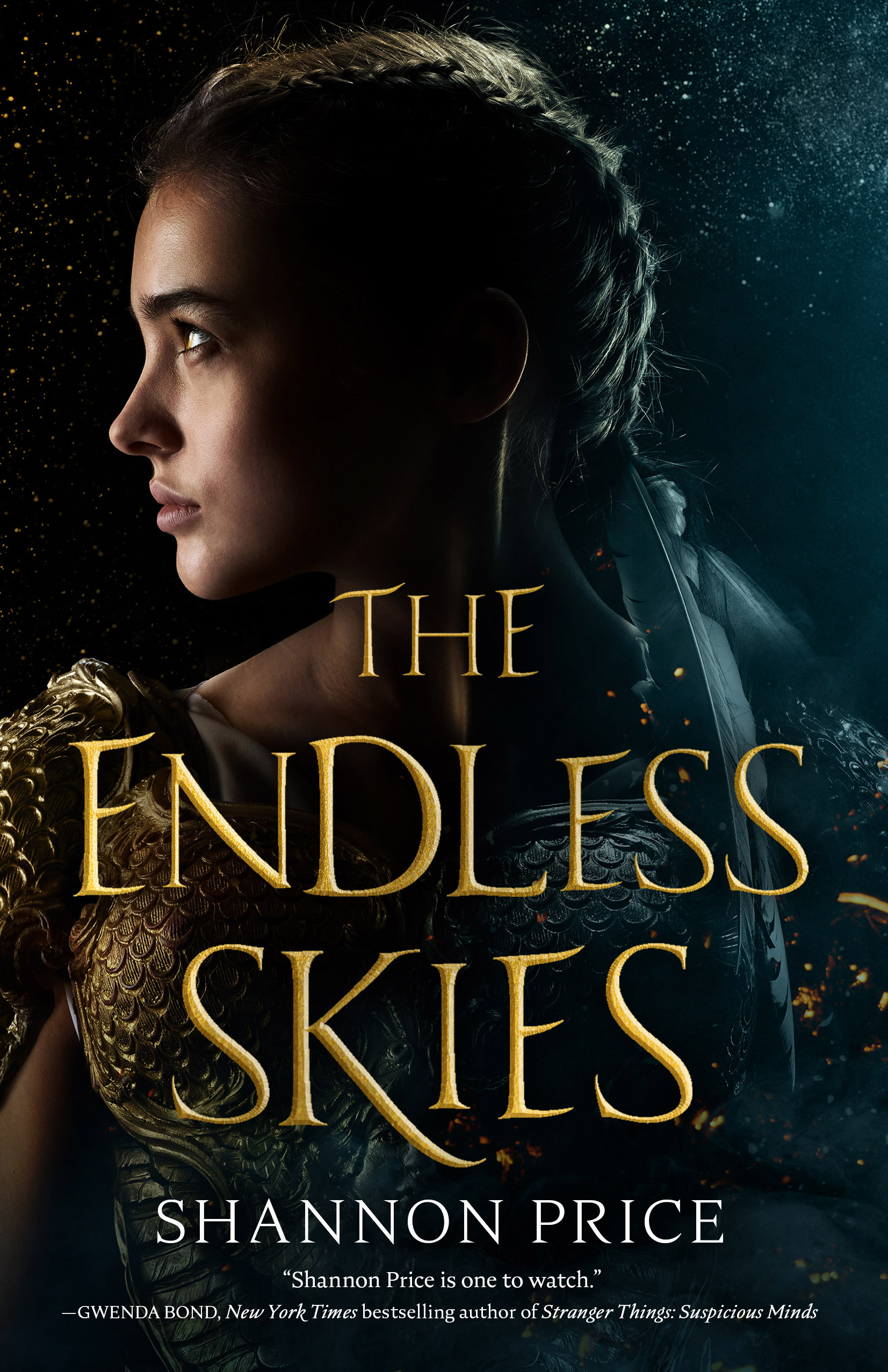 High above the sea, floats the pristine city of the Heliana. Home to winged-lion shapeshifters―the Leonodai―and protected from the world of humans by an elite group of warriors, the Heliana has only known peace.
After years of brutal training, seventeen-year-old Rowan is ready to prove her loyalty to the city and her people to become one of the Leonodai warriors. But before Rowan can take the oath, a deadly disease strikes the city's children. Soon the warriors―including two of Rowan's closest friends―are sent on a dangerous mission to find a fabled panacea deep within enemy lands.
Left behind, Rowan learns a devastating truth that could compromise the mission and the fate of the Heliana itself. She must make a decision: stay with the city and become a warrior like she always dreamed, or risk her future in an attempt to save everyone she loves. Whatever Rowan decides, she has to do it fast, because time is running out, and peace can only last so long…
Praise for THE ENDLESS SKIES

"Full of thrilling action, adventure, secrets, and a few surprising twists…The writing evokes a constant feeling of desperate last hope, which adds to the suspense. A thrilling and fast-paced adventure." —Kirkus Reviews
"In this standout fantasy, Price has created an enthralling world that keeps readers engaged from the first page. A wonderful read recommended for all fantasy fans, especially those who enjoy the works of Julie Kagawa, Leigh Bardugo, and ­Cassandra Clare." —School Library Journal
"The Endless Skies deftly combines all the hallmarks of classic YA with the best of epic fantasy. The result is a perfect blend of sweetly tangled romance and realistic friendship dynamics in an action-packed story with a magical world rich in myth and legend. Fans of fantastical creatures and fast-paced adventures will fly through this." —Nicki Pau Preto, author of the Crown of Feathers trilogy
With themes of friendship, family, and loyalty at its core, THE ENDLESS SKIES is a heartfelt adventure story that looks at the way learned hatred can fester in people, and the strength to be found in community, all against the backdrop of a harrowing race against time. This soaring fantasy is perfect for fans of SKY IN THE DEEP and Wonder Woman. —Kalyn Josephson, author of THE STORM CROW
Unique world-building, a fast-paced plot, and lion-hearted warrior characters combine to make THE ENDLESS SKIES a fresh twist in the classic epic fantasy genre. You'll fly right through it. —Sarah Henning, author of THE PRINCESS WILL SAVE YOU & SEA WITCH
A gripping adventure filled with surprising twists and heart, The Endless Skies captivated from beginning to end.
—KayLynn Flanders, author of SHIELDED
"Price creates a brilliant and unique world that you won't want to leave, filled with achingly real characters and heart-wrenching decisions. An unforgettable and adrenaline filled ride from start to finish."—Alexandra Overy, author of THESE FEATHERED FLAMES
Below in white is a list of potentially triggering themes in The Endless Skies. If you wish to view them, simply highlight the space below. I care deeply about the safety of my readers, so please use this list as a resource and share it with those who may need it.
There are no explicit romance scenes in the book.
Animal violence | Death of a sibling | Death of a parent | Illness in children | Descriptions of wounds (not detailed) | Mention of suicide (offscreen, mentioned once)